"Gault & Millau 2024" is around the corner: Carinthia and East Tyrol can look forward to 14 new award-winning restaurants and many new restaurants. Three hotels in the Völkermarkt area achieved top ratings: "Sicher" in Tainach, "Bär & Schaf" in Völkermarkt and Gasthaus Kropf in Ruden. There might even be four, as quadruple-award-winning chef Thomas Guggenberger and his entire team moved into the kitchen of the Lilienberg restaurant in Tainach after the closure of its main restaurant, Caramé in Villach, in September. However, it was too late to get ratings for "Gault & Millau".
From left to right: Martin Nuart and Philipp Medved have known each other since tourism school
© Markus Traussnig

The lovely duo Martin Nuart and Philipp Medved achieved two hats (14.5 points) with the Bär & Schaf pub. This also means that the pilot phase is over and the long-term contract for the rustic inn on Völkermarkt has been completed. Friends are especially happy because they did not wait for these gastronomic rewards. Testers praised the duo, who want to stay like this in the future, and said, "Great, fresh, modern and comfortable food." "We are an exciting team and we don't want to get any bigger," says Nuart, who works alone in the kitchen and is supported only by service specialist Philipp Medved on Wednesday production day.
Nuart owes his knowledge and skills to his former boss Hannes Müller from the "Forelle" company in Weissensee, with whom he cooked for seven years. His footsteps are still too big for him – Müller has just won four helmets (18.5 points) – but "he showed me his philosophy and his approach". Opening hours are what "Bär & Schaf" wants to maintain in the future. It is currently open from June to September and from November to December. In this way, we can spare time for both the family and the work at sister Nuart's farm, which makes cheese specialties. "The Bear and the Sheep" serves dinner on Thursdays and Fridays, lunch on Saturdays and lunch only on Sundays. The three-course menu starts at 55 euros and ends with a six-course meal for 85 euros.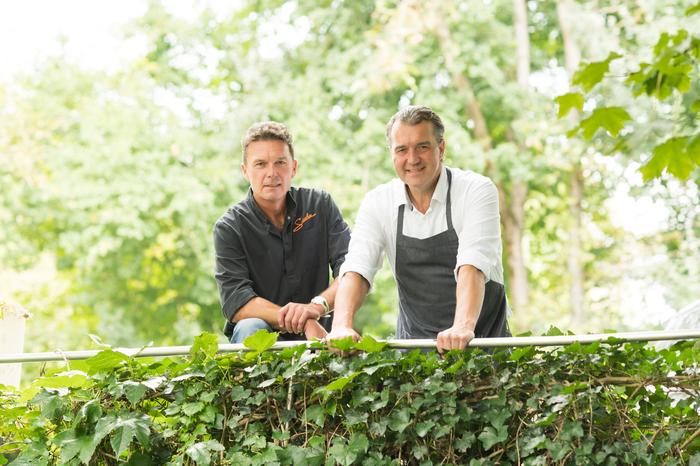 Michael (left) and Wolfgang Sicher from the Sicher restaurant in Tainach
© KK/Arnold Pöschl

Chef Michael Sicher finished third with 18.5 points, behind "Hubert Wallner" in Dellach and "Forelle" in Weissensee, with 17.5 points and four hats. "It is a great honor, a great joy and a confirmation that our path is right. We are defending the four hoods for the fourth time. But what really matters is the satisfaction of our guests," says brother Wolfgang Sicher, who is considered the wine expert at the restaurant in Tainach. But the past gastro year has not been easy. Staff problems and inflation-related declines in many people's wallets have been challenging. Still, the Sicher brothers say, "2024 Wine of the Year They can leave behind a good summer season that resulted in the "Caretaker" award. "The shop was demolished only at the end of August, and September was not a situation we were used to." In December, the restaurant will be open again from Wednesday to Saturday, and on December 28 you can enjoy the "best culinary year 2023" taste. Current winter menu: four courses for 115 euros, six courses for 179 euros.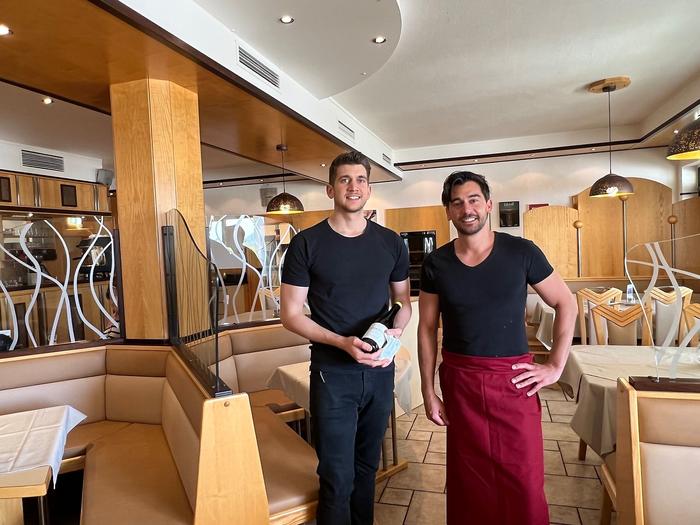 Presenters of "Kropf": Martin and Andreas Morolz
© KK/Grömedia

Gasthaus Kropf in Ruden made its debut with 13 points and two helmets. Three years later you still have two helmets but with 14.5 points. "We are grateful to be able to make such success possible in our home," says Andreas Morolz, one of Country Inn's two successful brothers. Martin Morolz is not only responsible for the service, but has recently been roasting four varieties of selected coffee on site; You can take this with you or enjoy it after dinner at the inn. The brothers managed to combine the two concepts under one roof. From Thursday to Monday, solid, home-style cuisine is served with a lunch menu costing €12.90. Fun day is on the schedule for Friday. Andreas Morolz and his partner Michaela Aichwalder can show what they can do with a six-course menu (86 euros). Everyone can taste that the art of haute cuisine is reflected in simple dishes. The Morolz brothers do not complain about the lack of guests; Waiting lists are longer, especially on Fridays. The difference in terms of labor and product usage compared to gourmet cuisine is huge, so they want to limit the gourmet menu to Fridays until further notice. Aimed goal for next year: Third hat awarded by "Gault & Millau".
more on the subject

Restaurant testers forgot Villach's best restaurant


Enotega Villach wins first prize


East Tyrol's helmet density reaches its peak


The "Aurea" duo won three helmets in one move


Carinthia's gastronomic scene offers excellent, award-winning vintage


Author:
Elisabeth Tschernitz-Berger
Source: Kleinezeitung