The mystical story of Adam Ronning – how a man of 30 years fought for his "resurrection"
In 2003, Indian Lal Bihari received the Ig Nobel Peace Prize – a parody of the Nobel Prize – with the wording "for significant posthumous achievements." For 19 years, Bihari fought for his "resurrection". He found out he was dead on paper after he applied for a loan. Bihari launched a massive campaign against such bureaucratic errors and established the Dead People's Association. As it turns out, he's far from the only one with this problem. More than 20 thousand people are members of the association.
Why was the Indian among the officially dead? And how do the "unwittingly dead" manage to prove that they are actually alive? Talks about it program "Mysteries of Humanity" with Oleg Shishkin on REN TV.
Uncle recorded in the dead
For 19 years, Lal Bihari added the word "mritak" to his name, which means "deceased" in Hindi. The Indian learned about his legal death quite by accident. In 1975, he decided to open a textile workshop on the security of the land inherited from his father. But instead of documents on property, Bihari received from the authorities a certificate of his own death. He was recorded as dead by his own uncle, who in this way took possession of the site.
"In India, there are a large number of people and fairly strong corruption ties. If we watch Indian films, there will definitely be some episode about corrupt relations. Accordingly, in the case of this unfortunate person, the relatives had precisely selfish goals. They knew that he had property, took advantage of their corrupt connections and obtained a record that this person had died"– said the lawyer Kira Koruma.
Lal Bihari did everything to prove to officials that he was not dead – staged protests, went on a hunger strike, applied for participation in national elections. Once he even kidnapped his uncle's child in the hope that the police would arrest him and recognize him alive. But all was in vain.
"These are the vices of the state system itself. Officials, for example, do not see a person, but only see the papers that contain the data of this person. This is a problem."– stressed the human rights activist, lawyer Andrey Ilyin.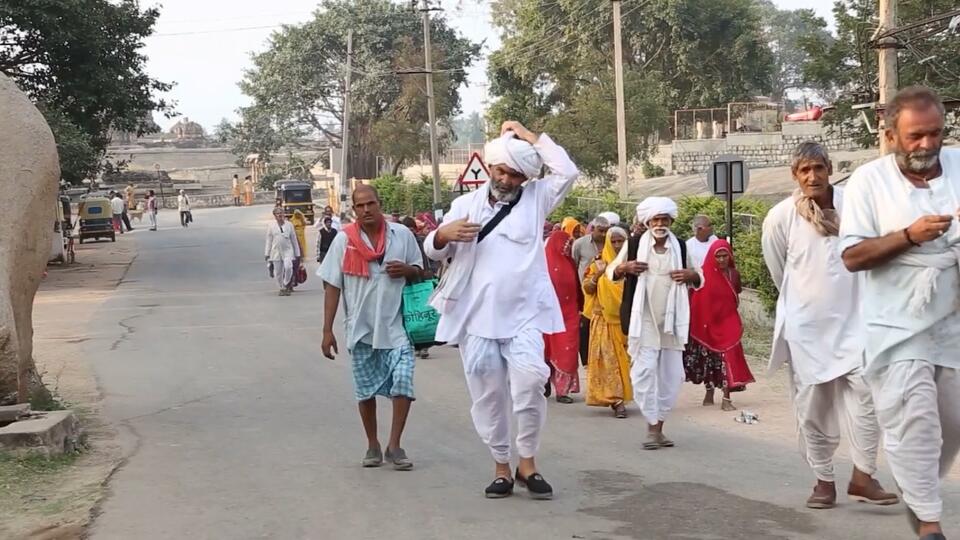 Photo: © video screenshot
Due to bureaucratic delays, Lal Bihari was considered dead until 1994, when the district judge was replaced in his hometown. He reviewed the case of the Indian and finally "resurrected" him.
During the years of struggle, Bihari learned that there are several tens of thousands like him in the state of Uttar Pradesh alone. To help the "living dead" he founded the Association of Dead People.
"This is a society of people who communicate with each other, advise each other on what to do. Class action lawsuits and collective appeals to the state help them quickly resolve their issues"explained the lawyer.
30 years proved that he was alive
"The Living Dead" is not only in India. For various reasons, anyone can find themselves in a similar situation. Most often, in order to legally "resurrect", it is enough to go to court. But sometimes even Themis is powerless. For example, Adam Ronning, a resident of Minnesota, has been proving to the tax authorities that he is alive for almost 30 years. The American was declared dead when he was only four years old.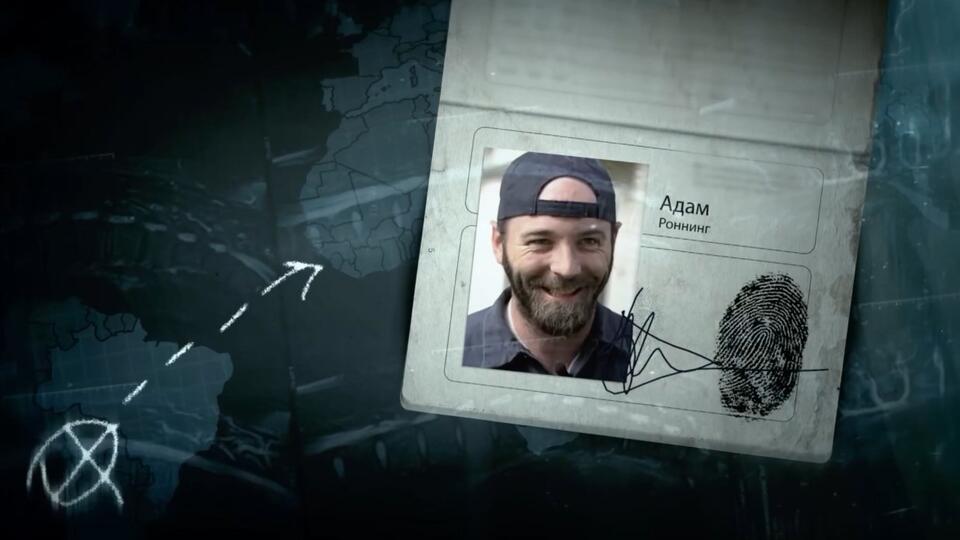 Photo: © video screenshot
"The story is quite interesting. The child was four years old when his mother was informed that she would not be able to receive benefits for him. The tax authorities explained to her that there was a failure and the child died. But the child is still alive, growing, finishing school, goes to work. But in the tax authorities, he is listed as dead"said the lawyer.
It is noteworthy that, having got a job, Adam Ronning regularly paid taxes, but due to the status of a "dead man" he could not issue their return. For some unknown reason, the department stubbornly ignored the man. Even a letter from the US Treasury Department did not help, which confirmed that Roning was alive. It got to the point that Senator from Minnesota Amy Klobuchar joined the case. She helped bring Adam back to life. At that time, the man was already 33 years old. Now he is demanding that officials return his taxes – only about 20 thousand dollars.
Accidentally "buried" the namesake
Juana Escudero from Spain has a similar problem: she is officially dead due to a ridiculous mistake in her paperwork. The woman has been trying to prove that she is actually alive for more than seven years.
"She found out that she had died only when she came to the clinic, because it was in the clinic that her medical card was closed. And they reported that, in fact, she had died. Of course, she made a big splash on the clinic workers, when she came"Koruma emphasized.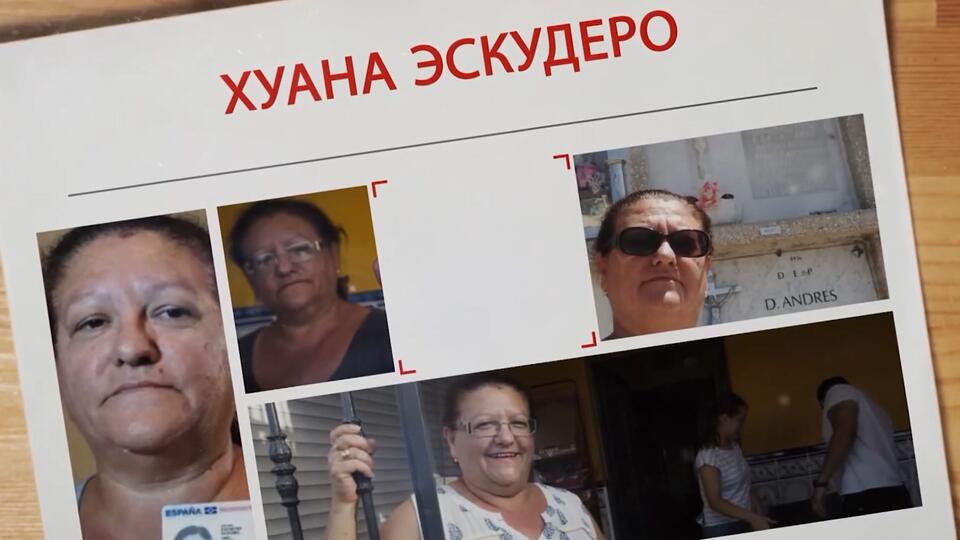 Photo: © video screenshot
Later it turned out that the full namesake of Juana Escudero actually died. Officials mixed up the data and accidentally "buried" the wrong Juana. At first, the woman reacted to this situation with humor, but over time, she was not laughing. Due to a clerical error, she can't even get behind the wheel, because the "dead" don't get a driver's license.
Wherever Juana went to "come alive" in the eyes of the state, but all to no avail. In desperation, she petitioned the court to exhume the remains of the deceased namesake and conduct a DNA test, but so far she has not received a response. The most ironic thing is that Juana is "dead" to all government bodies, except for banks – she still has to pay off the loan.
Faked death to avoid paying debts
But the Frenchwoman Jeanne Pouchan died even for financial institutions. According to the entrepreneur, she was "buried" by a former employee.
"She just came to court and said that I had died because I stopped responding to her letters. The court believed her. As a result, since 2017 I have been considered dead. All my documents are invalid."– Pushan shared the details.
Zhanna believes that in this way the ex-employee decided to avenge her dismissal and receive compensation. But is it really so easy for a court to declare a living person dead without any substantial evidence?
"I will surprise you, but the main evidence is the testimony of those persons who make these statements. The court, of course, is obliged by law to send requests to the Ministry of Internal Affairs, the tax authorities, so that they provide information available to them that a person is somewhere then it remains there. If no positive results are obtained, the person may be presumed dead. "– explained the human rights activist.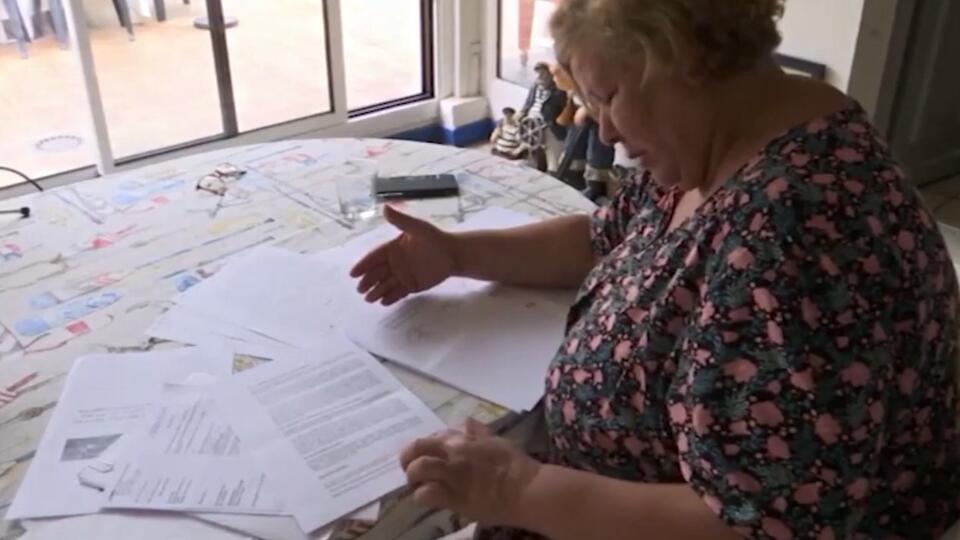 Photo: © video screenshot
However, in the history of Pushan, not everything is so simple. Her former employee disagrees with the accusations and claims that Zhanna herself faked her legal death in order not to repay the debt.
"Of course, we don't know for sure what this French woman did exactly, but nevertheless it's very likely that with the help of her relatives she portrayed such a disappearance of hers. But this doesn't give any result, because the heirs are obliged to answer for your debts. And, in fact, the same debts have already fallen on the husband and son of this madam "the expert noted.
There are many such stories when a person voluntarily writes himself down as a dead man. But more often than not, these scams end in failure. A funny thing happened a few years ago in the USA. A native of Honduras, Danny Gonzalez, alarmed relatives with the news of his own death. As evidence, he sent out a photo allegedly from the morgue from an anonymous number. But relatives immediately suspected deception. The picture clearly shows that Danny is lying on a regular bed, wrapped in a sheet. The false deceased had to confess everything: he faked his own death so that he would no longer send money to his grumpy wife.
You can learn about the incredible events of history and modernity, about amazing inventions and phenomena in the program "Mysteries of Humanity" with Oleg Shishkin on REN TV.
Source: Ren TV